Hermitage
Oil on canvas, 1962
65 x 81 cm, 25.5 x 32 in
Provenance:
Galerie Arditti, Paris
Christie's, London
Private Collection, Toronto
Exhibited:
Peintres canadiens de Paris, Galerie Arditti, Paris, March, 1962
Borduas, Riopelle e la giovane pittura canadese , itinerary, Galleria Levi, Milan, Italie, May 1962 ; Galerie Semiha Huber, Zürich, summer 1962 ; Galerie La Bussola, Turin, Italy, 1962. ( Borduas, Riopelle, Ferron, LeFebure, Alleyn and Bellefleur )
Literature:
Wescher, Herta, Peintres canadiens de Paris, exhibition catalogue, Galerie Arditti, Paris, 1962.
Ballo, Guido, Borduas, Riopelle e la giovane pittura canadese, Galleria Levi arte contemporanea, Milan, 1962.
Contemporary Art, Christie's, London,  June 26th., 1984, lot 507, illustrated b&w, p.12.
E. Benezit, Dictionnaire des Peintres, Sculpteurs, Dessinateurs, Graveurs, Paris, 1999, vol. 5 p. 418.
Biography:
Marcelle Ferron (1924-2001) was born in Louiseville, Quebec in 1924. She is considered one of the dominant figures in contemporary Canadian art. Her career stretched over more than thirty years and from the beginning was been oriented towards the exploration of new avenues in art.
Very early on she joined the group of painters known as the Automatistes led by Paul-Emile Borduas. In 1948, she was one of the signing parties of the Refus Global manifesto, a deed which was to bestow new vigour and spirit upon Quebecois cultural life.
In 1953 she moved to Paris, where she worked prodigiously for 13 years producing drawings and paintings and, at the same time, initiating herself into the art of the master glassworker. Ferron participated in all the Automatiste group exhibitions, including the critically acclaimed retrospective "Borduas et les Automatistes" at the Grand Palais in Paris in 1971. Her work was exhibited in numerous collective exhibitions, both in Europe and the U.S. Including L'Exposition des Surindependants and le Salon des Realites nouvelles in 1956, the Antagonisme show at the Louvre in 1960, and at the Paris Musee Art Moderne in 1962 and 1965. She also represented Quebec at the Sao Paulo Biennial in 1961, the Festival des Deux Mondes in Spoleto, Italy in 1962 and the Osaka Universal Exposition in 1970. Her works have been the subject of more than thirty special shows throughout Canada as well as in Paris, Brussels and Munich. In 1970, the Musee Art Contemporain de Montreal staged a retrospective of her work, a show that was repeated in 1972 in Paris at the Canadian Cultural Centre.
She has had many solo exhibitions of her work including La Librairie Tranquille, Montreal (1949), La Librairie du Livre, Montreal (1950), Hall du Gesu, Montreal (1951), Galerie du Haut-Pave, Paris (1955), Galerie Apolio, Brussels (1956), Galerie Agnes Lefort, Montreal (1956,1961, 1963, 1965), Galerie Denyse Delrue, Montreal (1957, 1958, 1959, 1960), Galerie Ursula Girardon, Paris (1960), Gallery Moos, Toronto (1962, 1980), Galerie Dorothee Leonhardt, Munich (1962), Galerie Soixante, Montreal (1964), Galerie Smith, Brussels (1965), Musee Art Contemporain, Montreal (1967), Quebec Museum (1967, 1972), Galerie Gilles Corbiel, Montreal (1973, 1974, 1976, 1977, 1978), Equinox Gallery, Vancouver (1975), Galerie Calligrammes, Ottawa (1978), Marcelle Ferron: Recent & Historical Paintings and Works on Paper Moore Gallery ltd., Hamilton (1989).
Her group exhibitions include the Art Association of Montreal (1947), Creuze Gallery, Paris (1954), Comparison Modern Art Museum, Paris (1956), Galerie Iris Clert, Paris (1957), Jordan Gallery, Toronto (1958), Brera Gallery, Milan (1958), Salon du Printemps Museum of Fine Arts, Montreal (1960), Museo Nacional Arte Moderno, Mexico (1960), Levi Gallery, Milan (1962), Galerie Arditti, Paris (1962), Musee Art Moderne, Paris (1962), La Bussola Gallery, Turin (1962), Semia Hubert Gallery, Zurich (1962), Tate Gallery, London (1963), Museum of Fine Arts Montreal (1963), National Gallery of Canada (1963), Paul Sachetti Gallery, Paris (1964), Museum of Modern Art, Montreal (1978).
Marcelle Ferron works can be found in many major public collections in North and South America and Europe such as the National Gallery of Canada, Ottawa, the Museum of Fine Arts, Montreal, the Musee Art Contemporain, Montreal, the Agnes Etherington Centre, Kingston, the Stedelijk Museum, Amsterdam, the Hirshorn Museum, Washington and the Museum of Modern Art, Sao Paulo, Brazil.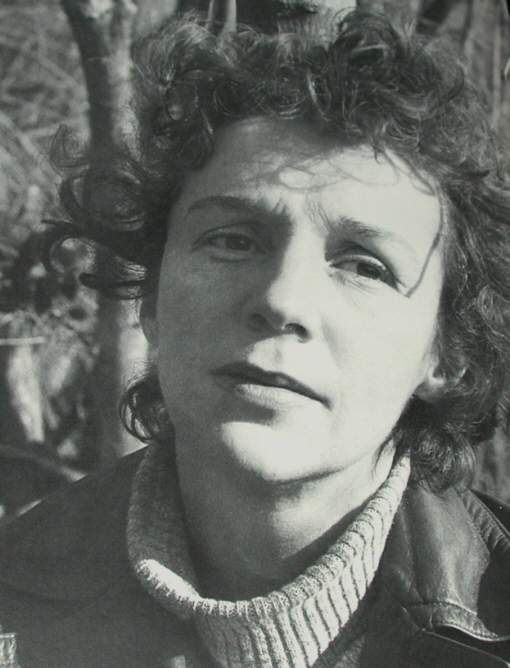 Marcelle Ferron Paris 1967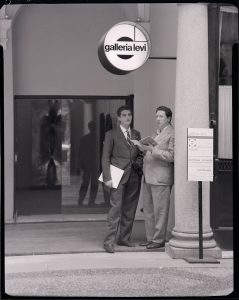 Borduas, Riopelle e la giovane pittura canadese , Galleria Levi, Milan, Italie, 1962