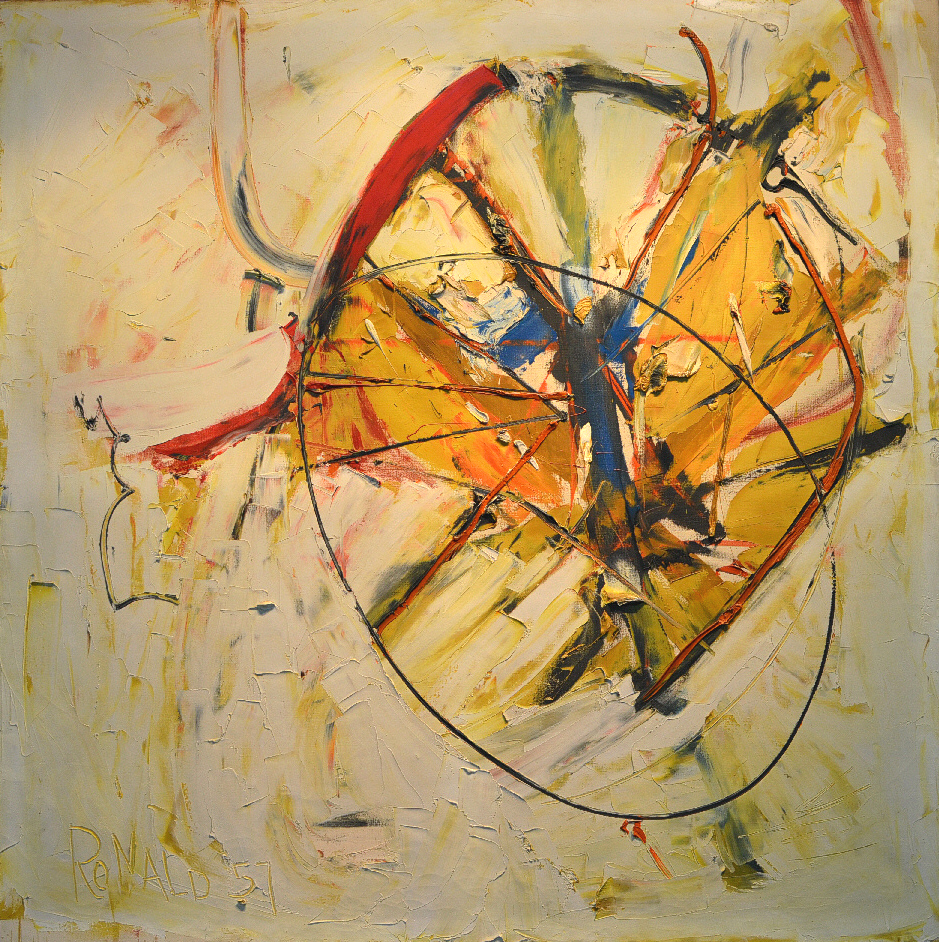 Image © Copyright Helen Ronald
KARMA
Oil on canvas, 1957
127 x 127 cm, 50 x 50 in.
Provenance:
Kootz Gallery, New York, N.Y.
The Greenwich Gallery, Toronto
Mary Stewart Bagnani, Toronto
Private Collection, Toronto
Exhibited:
William Ronald Recent Paintings, The Greenwich Gallery, November 8 – 29, 1957.
Private Collectors' Choice In Canadian Art, C.N.E. Art Gallery, August, 1959.
Isaacs Seen: The University of Toronto Art Centre, May 10 – August 5, 2005.
Literature:
The Theatre of the Self: The Life and Art of William Ronald, Robert Belton, p.144-145.
Isaacs Seen, The University of Toronto Art Centre, 2005, illustrations front cover, p. 23 and 47.
Bio:
William Ronald was born in Stratford Ontario. William Ronald graduates from the Ontario College of Art in 1952 then studies with Hans Hoffmann for six weeks in 1952 in New York. He arranges the first Painters Eleven exhibition in America in 1956 at the Riverside Museum in association with the American Abstract Artists (AAA). Ronald has his first American one-man show at the Kootz Gallery in 1957 and for the next seven years was represented along side of some of the most important artists in the world. Disregarding Jock Macdonald's advice to "Never come back to Canada" Ronald returns to Canada in 1963 and exhibits in Toronto first with the Mirvish Gallery. Bill Ronald was one of Canada's most colorful and talented artists, one of the few you can call truly international. Bill's paintings are in almost every important art museum in North America.